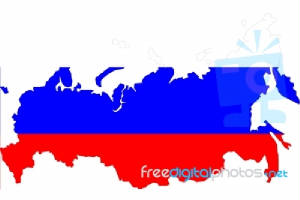 New Russia law goes beyond FCPA, Bribery Act
A new Russian law, which went into effect on January 1, 2013, affirmatively requires companies to establish compliance programs. The law, which was added as Article 13.3 of a broader 2008 Law on Combatting Corruption, is entitled "The Requirement of Organizations to Take Measures to Prevent Corruption" and provides that organizations are required to develop and implement measures to prevent corruption and states that such measures may include the following: (1) designating departments and officers responsible for preventing bribery and related offenses; (2) developing mechanisms for cooperation with law enforcement authorities; (3) developing and implementing standards and procedures designed to ensure ethical business conduct; (4) adopting a code of ethics and professional conduct for all employees; (5) establishing means for identifying, preventing and resolving conflicts of interest; (6) preventing the creation and use of false and altered documents.
A Photographic Tour Of Russian Corruption
Russia's corruption is the stuff of legend, and, despite the country leaving the "Wild East"-tag of the 1990s behind, still endemic...This corruption effects people's daily life in countless ways, and that is exactly what photographer Misha Friedman wanted to look at it his new project,
"Photo51 — Is Corruption in Russia's DNA?"
..."Without the patron-client transaction, business and education, police and military, medical and judicial operations, don't happen. With time, it got so I couldn't pass anything — a building, a traffic intersection, an abandoned farm — without becoming hyper alert to the way it embodied corruption's creep into every organ of civic society. In a way, my sense of alertness was a mirror for the paranoia and arrogance that weaves corruption so thoroughly into the logistics of people's daily lives." (Click on the title above for a selection of photos with Friedman's own captions below).
Click for full exhibit: "Photo51 Is Corruption in Russia's DNA?"
Corruption and Cover-Up in the Kremlin: The Anatoly Serdyukov Case
At the World Economic Forum at Davos on Wednesday, Russian Prime Minister Dmitry Medvedev was asked the inevitable question about Sergei Magnitsky, the Russian attorney who exposed a $230 million tax fraud perpetrated by organized criminals and Russian state officials, only to then be blamed for the crime himself. He died in prison in 2009, when Medvedev was president, after being tortured and denied medical attention, as Medvedev's own Presidential Human Rights Council concluded. Magnitsky's name has since been woven into US human rights law following the passage and presidential signing of a bill that would sanction and blacklist Russians complicit in his persecution as well as any other individuals credibly accused of "gross violations of human rights," such as, say, Chechen dictator
Ramzan Kadyrov
. This legislation has driven the Kremlin to paroxysms of anti-American hysteria, culminating in the Duma's recent ban on American adoptions of Russian orphans.
Corruption in Russia as a Business
Many experts admit that in recent years corruption in Russia has become a business. In the 1990s, businessmen had to pay different criminal groups to provide a "krysha" (literally, "roof", i.e. protection). Nowadays, this "protective" function is performed by officials. Currently, most public purchases, public contracts and any other services that are done for the government or for state-owned enterprises involve bribes and kickbacks. Not surprisingly, the cost of public works in Russia (e.g. repair and building of roads and pipelines, construction of buildings, etc.) is much higher, sometimes several times higher, than in any other European country. In the end, the Russian population pays for this corruption. For example, some experts believe that the rapid increases in tariffs for housing, water, gas and electricity, which significantly outpace the rate of inflation, are a direct result of high volumes of corruption at the highest levels.
According to official data from Rosstat (which are believed to significantly understate the degree of corruption,) the number of registered bribery cases increased from 2,700 in 1990 to 13,100 in 2009, and declined slightly to 12,000 in 2010. Therefore, even a government agency has officially registered a 4.5-fold increase in corruption levels during the past 20 years. However, 65 percent of those convicted under anticorruption statutes have received only conditional sentences, meaning that in practical terms, they have paid no penalty for their misdeeds.
RUSSIA: When the crowd fights corruption
In Russia, citizens are cleaning up business and government. When the World Economic Forum recently surveyed leaders to identify the greatest impediments to conducting business in developing countries, they cited corruption as the biggest hurdle in Russia, the second-biggest in India and the fifth-biggest in both China and South Africa. Governments in some emerging markets have taken action. Legislators and courts in Brazil, China, India and other countries are starting to take on vote-buying, contract-rigging, election-fixing and other types of illegal activities. Private citizens are also joining the fight against corruption. Some are making the effort via for-profit ventures; others take a grass roots approach, using the power of the Internet to shine a light on corrupt practices in government. We have been studying this new breed of citizen-driven initiatives in China, India, Russia and Turkey because business leaders can no longer ignore them: These initiatives are raising public awareness as never before and demand that CEOs pay attention. We focus in this article on RosPil, a web-based effort to expose corruption in Russia. Founded in 2010 by Alexey Navalny, a lawyer turned anti-corruption activist, RosPil crowdsources its activities by distributing tasks to anonymous participants who identify requests for government tenders that are designed to generate kickbacks. As Navalny's efforts gain popular support in Russia, they raise issues for business that are not easy to address.
Top Russian defense official detained over major graft
Russian former EBRD director charged with bribery
Russia
's former executive director at the European Bank for Reconstruction and Development was charged with bribery on Tuesday in a case that has raised wider concerns over possible corruption at the multilateral lender. Yelena Kotova was charged with soliciting $1.4 million from representatives of a Canadian oil company, along with former banker Igor Lebedev, in return for ensuring the approval of a sizable loan.
The charges were filed two years after Kotova was removed as Russia's most senior representative at the EBRD, which was created in 1991 to help countries in eastern Europe make the transition from communism to the market economy. "The perpetrators planned to receive money in return for working to approve a loan of $95 million to the foreign company," the Russian Interior Ministry said in a statement. Kotova, who returned to Moscow after leaving the bank, has repeatedly protested her innocence. The 58-year-old ex-banker has since launched a career as a writer, recently publishing her third novel, entitled "Women's Corporation".
In Russia, unheeded cries of corruption
This month's scandal in Russia concerns Alexander Provotorov, head of the state telecommunications corporation Rostelekom. Provotorov is being investigated with others over his acts as a partner in Marshall Capital, a private equity firm, and the default of one of its subsidiaries on a $225 million loan. These matters are complex, long running ‑ and puzzling. Provotorov was an ally of Putin, who in the past year has launched an anti-corruption campaign. The Russian watcher Brian Whitmore of Radio Free Europe
picks up on the confusion in Moscow's top ranks when he asks
, "Is it an anti-graft campaign? A purge of the elite? Or the start of a clan war?" Whatever: Among citizens, corruption produces disgust, mirrored increasingly in popular newspapers like Moskovsky Komsomolets, a Moscow tabloid, as well as on websites read by the young. According to a poll by the non-governmental Russian research organization, Levada Center, the number of people who believe that bureaucrats work mainly for their own enrichment has grown
from 3 percent to almost 30 percent in the past two decades
.
Russians still forced to pay bribes, despite corruption fight
The headline-grabbing charges of high-level
official misconduct
began a few weeks ago, and President Vladimir Putin recently said that the battle would certainly extend to the everyday bribes that average people pay to keep their lives running smoothly...Russians consistently cite corruption as one of their nation's worst problems, so they might have been heartened at the investigations of
Defense Ministry
executives accused of siphoning off $215 million in property scams, agriculture officials blamed for defrauding the government of $1.3 billion, reports that $200 million has gone missing from the space industry, and more...A poll by the Russian Public Opinion Research Center found that citizens were widely aware of the latest investigations but divided about the motivation, with 45 percent saying that the reason was an internal fight at the top and an equal number deciding that Putin was following through on campaign promises to fight corruption.
Russian protest leader Navalny faces new fraud charge
Alexei Navalny has been charged with fraud and money laundering - the second criminal case against Russia's prominent opposition leader. He and his brother Oleg are accused of embezzling 55m roubles (£1.1m; $1.8m) in 2008-11 while working in a mail transporting business. Mr Navalny, 36, described the latest charges as "complete nonsense". The charges were announced on the eve of an opposition rally in Moscow, which has been banned by the authorities. In July, Mr Navalny was charged with embezzlement over a timber deal. He described that case as "absurd". The anti-corruption campaigner, who has since been ordered not to leave the country, has suggested the charges are aimed at discrediting him. He has led a number of mass protests this year against Russian President Vladimir Putin and what the opposition describe as rigged parliamentary elections.
RUSSIA: Corruption, corruption, corruption
Russia's pervasive corruption leaves few stones unturned, and the country's highly regarded university sector is most certainly not immune. Just a few weeks ago, Mikhail Basharatyan, the deputy dean of the faculty of World Politics at the elite Moscow State University made
headlines
when he was caught accepting a 30,000 EUR bribe for a PhD admission. The scandal followed on just a year after another MSU professor was taped receiving 35,000 EUR from a student.
Russia's higher education institutions are popularly assumed to be among the most corrupt in the country. Augusto Come considers how the perceptions and realities of corruption in education will eventually impact Russia's youngest generations
Corruption in
higher education is popularly considered to
be endemic; and while no one can argue it is exclusively Russian phenomenon, the practice here does stand alone in terms of both scale and nature. If bribery in the West has the shape of an elite discipline, then in Russia it is a sport for all.
Kremlin Anti-Corruption Drive Gathering Pace
A major anti-corruption campaign is under way in Russia, yet despite making corruption the defining issue of the Russian story, it has been left to investment banks to report on its progress. Nearly all the international press picked up on the dismissal of Defense Minister Anatoly Serdyukov after an investigation uncovered 3 billion rubles' ($97m) worth of stealing from state-owned military contractor Oboronservis. The scandal rapidly expanded, with a deputy minister placed under house arrest and the sums involved rising to at least 10 billion rubles. However, all the international reports picked up on Serdyukov's extramarital affair and saw the real cause of his sacking in the fact that his father-in-law is very senior in Gazprom. The growing tide of investigations has led some leading investment banks — rather than the press — to say that a major anti-corruption drive has begun...
Other events that were also picked up by Morgan Stanley in a note the same day including:
• The State Duma passed new regulation that will more strictly monitor the incomes and expenses of all government officials — this initiative was pushed by Medvedev back in March.
• The CEO of MRSK center was dismissed on the back of the noise related to possible wrongdoings in the procurement function of the company. There are noises around the potential fraud case related to former Agriculture Minister Yelena Skrynnik.
• The general director of Roskosmos has stepped down on the back of the Glonass fraud scandal.
• The head of Rosavtodor was dismissed with investigations related to the potential misuse of the federal road construction budget ongoing.
• Investigations related to budget misallocation at this summer's APEC summit are ongoing, with the first arrest happening recently.
• The head of the contractual department of the Moscow property management department was caught taking a bribe.
"This makes for a total of almost 10 corruption-related events, many involving senior government officials as well as one important Duma anti-corruption initiative,"
Putin's Anti-Corruption Campaign May Backfire
Putin is a reluctant crusader against corruption. He knows that the benefits from a tough anti-corruption campaign come at a price he might ill afford to pay. It proves that opposition leaderAlexei Navalnywas right all along. Russia is drowning in government corruption, and fighting it is the opposition's positive agenda. It shows that the mass protests in Moscow have pressured the authorities hard enough to sacrifice some of their own to prevent people from protesting in the streets. It also further discredits the system Putin has built. In much the same way that the anti-corruption campaigns against Communist Party bosses during Soviet leaderMikhail Gorbachev's perestroika helped undermine the legitimacy of the Soviet system, the current flurry of corruption exposОs cast a pall over Putin's rule.
Why Putin's Anti-Corruption Campaign Might Be Spinning Out of Control
The campaign against corruption -- which Putin may have intended to be a public relations trick, a purge of the ruling elite of disloyal elements, or both -- is perilously close to spinning out of control with unpredictable consequences. "What happened largely indicates the beginning of ferment within Russia's ruling class, an escalation of the fight for resources and of uncontrollable conflicts that the Kremlin is unable to regulate without damaging its own reputation," Stanovaya wrote in Politcom.ru. "Wars of all against all are being waged and their causes have absolutely nothing to do with the Kremlin's intentions and are most likely developing in spite of the regime's priorities."
Russians profit from Britain's offshore secrecy
The UK's approach has attracted many post-Soviet billionaires, including some on the run. Britain's friendly regime of offshore secrecy has tempted an extraordinary array of post-Soviet billionaires to descend on London, sometimes to the sound of gunfire...
Undoubtedly the most flamboyant post-Soviet beneficiary of Britain's offshore secrecy regime is
Rinat Akhmetov
, the richest man in the
Ukraine
. From a base in the coal-mining
Donetsk
region, he has personally acquired industrial assets estimated to be worth £11bn. He shifted £136m out of the former Soviet republic in 2007, in order to buy the most expensive flat sold in London, at One Hyde Park.
Russia's Latest Matryoshka-Doll Corruption Scandal
First, Putin fired his defense minister, Anatoly Serdyukov, and large-scale theft was allegedly uncovered in the Glonass navigation-satellite program and the Regional Development Ministry. Some commentators quickly decided this was mere window dressing to counter the corruption-fighting crusade of popular blogger Alexey Navalny, who in October received the most votes in an Internet-based election to the anti-Putin opposition's Coordinating Council. "Navalny's activity irritated the government, and if an initiative is seen as threatening, one needs to take it over," Coordinating Council member Andrei Piontkovsky told the newspaper Noviye Izvestia. "I think the ruling elite has decided to ride the corruption issue so that no one could play that field without an official sanction." When the Russian repressive machine really gets going, it's not easy to slow it down. On Nov. 20, police searched the apartments of investor Konstantin Malofeev and his erstwhile business partner, Alexander Provotorov, who is now head of the state-controlled communications behemoth OAO Rostelecom. The holding company controls all kinds of valuable assets, from old-fashioned long-distance operators to mobile and Internet providers. It also receives the juiciest government orders when it comes to telecommunications infrastructure. This year, for example, it was on the receiving end of a 16 billion-ruble ($533 million) contract for web cameras, networks and servers needed to broadcast the March 2012 presidential election from every polling station in Russia in real time. Rostelecom filled the rush order, and millions of Russians logged on to watch the unprecedented show. The government-controlled company is still stuck with the cameras, which no one now needs.
A former Defense Ministry official in
Russia
has been charged with embezzling more than $12 million while working for a private military contractor, the federal Investigative Committee announced Friday. The former official, Yevgeniya Vasilyeva, has emerged as a central figure in President
Vladimir V. Putin
's decision earlier this month
to dismiss the defense minister
, Anatoly E. Serdyukov.
Former Russian Defence Ministry official charged with fraud
Iraq cancels $4.2bn Russian arms deal over 'corruption'
How Putin Is Turning Russia Into One Big Enron
With Anti-Corruption Drive, Kremlin Looks to Seize Navalny's "Trump Card"
When PresidentVladimir Putinwas asked in an interview last month about anti-corruption lawyerAlexei Navalny, he indicated that he thought opposition leaders had achieved little of substance...But over the last two weeks, the Kremlin has indicated that it knows the value of Navalny's anti-corruption campaigns, initiating an apparent drive of its own that experts say could have unpredictable consequences for the ruling elite. Following the dismissal of Defense Minister Anatoly Serdyukovon Nov. 6 amid a fraud scandal at a defense agency, allegations have surfaced regarding the misuse of billions of rubles connected to the implementation of the Glonass navigation system and the ambitious Asia-Pacific Economic Cooperation summit.
Russia opens two new graft cases
Two new big corruption cases have been opened in Russia just days after a graft investigation brought down the minister of defense. Investigators said Friday that about $200 million has been stolen from a troubled space agency program and that about $3 million was skimmed off the budget for an internationaleconomic summit held in Vladivostok in September. Roman Panov, who is head of the Perm Territory and was involved in preparing for the summit, was detained by police Friday, the Interfax news agency reported. Other high-level officials are involved...Running three major, well-publicized, simultaneous criminal investigations into corruption is without precedent here...Sergei Stepashin, head of the government's auditing agency and not particularly an ally of Putin's, told Interfax that his staff had sent evidence of the space program embezzlement to criminal investigators a year ago.
Russia sacks armed forces chief amid corruption scandal
Russia's President Vladimir Putin has dismissed the armed forces chief, just three days after the defence minister was sacked over a corruption scandal...Russian authorities are investigating the sale of defence ministry assets at prices below market value...Last month, Russian investigators raided the offices of a state-controlled military contractor, Oboronservice, and began investigating the company amid claims that it had sold assets to commercial firms at a loss of nearly 3bn roubles ($95m; £59m)...Several Oboronservice employees have been arrested and five cases of suspected fraud have been launched by the Russian Federal Investigative Committee.
Of all the scandals to rock the Kremlin in recent years, none has been as potentially damaging or as swiftly damage-controlled as the case of Igor Shuvalov, the first deputy prime minister of the Russian Federation.
Beginning in December 2011 and extending into May 2012, two previously little-noticed transactions – one involving the purchase of a sizable stake in an imperiled Anglo-Dutch steelmaker, the other involving Shuvalov's by-proxy investment in Gazprom during its "liberalization" period – have been extensively investigated by the international financial press. Public interest in these deals has been driven, in part, by the tabloid sensationalism of watching some of Russia's oligarchs appear as supporting characters in a melodrama set in the heart of Vladimir Putin's presidential administration.
The "Shuvalov Affair" would be less fascinating if Russia's reputation for transparency and accountability did not make it – as described in US State Department cables – a "virtual mafia state". Journalist Luke Harding summarized these cables' contents in his memoir detailing his time as The Guardian's much-chivvied Moscow correspondent: "Arms trafficking, money laundering, personal enrichment, protection for gangsters, extortion and kickbacks, suitcases full of money and secret offshore bank accounts in Cyprus and Switzerland: the cables unpick a dysfunctional political system in which bribery alone totals an estimated $300bn a year, and in which it is often hard to distinguish between the activities of government and organised crime."
Accused by prominent Russian opposition figures of taking bribes and profiting from insider trading, Shuvalov claims that his family's vast fortune – estimated today to be in excess of $200m – was obtained lawfully and transparently.
CLICK FOR FULL REPORT - THE SHUVALOV AFFAIR: A CASE HISTORY OF A PUTIN AIDE'S FINANCIAL CONTROVERSY (PDF, 24 pp.)
Amid Defense Ministry Shakeup, Corruption Case Grows
Russian defence chief crossed Putin's political "family"
The first big name falls in Russia's anti-graft drive
*** Putin Dismisses Defense Minister Amid Corruption Probe ***
President Vladimir Putin fired Anatoly Serdyukov as defense minister after a probe into an alleged $95 million fraud at the ministry, the most senior official to be ousted over corruption by the Russian leader...
The country's Investigative Committee said Oct. 25 it was conducting searches of offices belonging to OAO Oboronservis, a contractor supplying goods and services to the military, according to the statement. The alleged fraud of 3 billion rubles involves real estate, the law-enforcement agency said.
Russia Races To Remove The Rot
Russian efforts to curb corruption have, not unexpectedly, encountered problems at, or near, the top. Recently, the government corruption agency (SKR) indirectly accused defense minister Anatoly Serdyukov of corruption because of privatization effort Serdyukov, and his patrol Vladimir Putin, pushed. This effort took a lot of the non-military property (including valuable real-estate farms, factories and other business) owned by the military, along with military support operations and put them in a separate commercial company (Oboronservis)...Now the SKR has accused some of those running Oboronservis of corruption, to the tune of over $100 million stolen.
Russian Investigators Probe Alleged Military Fraud
The Investigative Committee said that the state had suffered damage of more than 3 billion rubles ($95 million) from an alleged scheme that involved the sale of prized land plots and real estate in Moscow and other parts of Russia. Investigators have questioned officials and conducted a series of searches at the offices of Oboronservice, a state-controlled company linked to the Defense Ministry and its affiliates, the agency said. The agency said it suspected unidentified Defense Ministry officials of using the company to sell valuable assets at prices far below their market value.
Calling on Russia: Respect civil society and rights, say regional TI chapters
We, Transparency International Chapters of the region, consider it to be a violation of human rights that the newly adopted law in the Russian Federation (№139314-5) states that submission of information to international organisations or to international NGOs could be considered as potential high treason and punishable by 12 to 20 years of imprisonment. With this adopted law, the Russian Federation breaches the European Convention on the Recognition of the Legal Personality of International Non-Governmental Organisations, the United Nations Economic and Social Council (ECOSOC resolution 31/1996), the United Nations Convention Against Corruption (article 13), and the European Convention on Human Rights (article 10 and article 13). The additional burden on NGOs to register as "agents of foreign influence" according to the law (No 121 of July 20th, 2012) coming into force on 21 November represents a grave violation of freedom of association. It also implies de facto the abolition of the role of civil society. This law will apply to all NGOs if they receive foreign funding for civil society work and submit public policy proposals in Russia. This above mentioned legal requirement for NGOs violates the international conventions and treaties which the Russian Federation signed and which stipulate cooperation with civil society in implementing and compliance monitoring.