On MF Global Anniversary Something Still Missing
What's still missing from this sordid affair is an accounting of the whereabouts of the financial auditor,
PricewaterhouseCoopers
. The global audit firm would rather come off as stupid than complicit in the actions of whomever broke the law and stole
MF Global
customer funds. PwC prefers you believe they were "duped" and given false or no information when executives took on inordinate risk with little or no oversight, and took advantage of lax or relaxed internal controls to double down with other people's money in the noble hope they could "save the company" for investors including Corzine's true boss,
Chris Flowers
.
Rest assured, "We were duped" will be the auditor's defense when, and if, they are ever called to answer questions from the SEC, PCAOB, or a Senate/Congressional investigative committee. More likely the audit firm has been working behind the scenes to "help" regulators and the trustees makes sense of the transactions they were supposed to have been questioning while the firm was still viable. Most likely, in exchange for the promise of no prosecution, the firm has agreed to tell them where the bodies – the $1.6 billion – is buried and point fingers at executives that lied to them or witheld information so the case against management will be stronger.
That's how it works.
Whether civil, criminal, or private litigation, the auditors who are supposed to be standing up for shareholders and, in this case, customers who have a big stake in MF Global's viability, are instead most worried about their own liability. And the lawyers play along. That's how it was done at AIG and Huron, more PwC audit clients.
The audits of broker-dealers have not improved since Madoff. In fact
they have probably gotten worse
given the delay in enforcing the audit requirements under Sarbanes-Oxley and now Dodd-Frank. From another
Forbes
column of mine in August:
MF Global – and PFGBest – were futures commission merchants, or FCMs, with broker-dealer subsidiaries. The ten futures commission merchants, or FCMs, with the most customer segregated assets under their control, almost $117 billion, as of June 30, 2012 according to reports filed with the CFTC, are audited in four cases by PwC. The rest are audited by one of the other Big Four audit firms. (A Big Four auditor obviously didn't help safeguard customer funds any better at MF Global where the auditor is also PwC.)

Large banks have been sanctioned recently for commingling their broker-dealer customers' funds with their own. JP Morgan, and its auditor PwC, and Barclays were fined in the UK for not safeguarding the funds of brokerage customers.
MF Global : 99 Problems And Auditor PwC Warned About None
.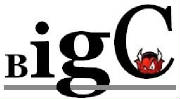 This website is dedicated to providing a reference source on the scourge that is whirling across planet Earth destroying governments, businesses, cities, families and imperiling civilized culture by agregating and making available on one site sources of news, analysis and opinion about corruption.
Criteria for inclusion on this site of "BIG Corruption" cases:
Very High level corporate and/or government official(s) involved;
Very Large amount of money lost;
International financing/aid agency program;
Global impact on numerous countries/businesses/investors; and/or
Classic example that can be used in training/seminarsmajor cases of global fraud and corruption.
As a news agregator website this site primarily serves to gather for research and educational purposes in one single place news and information specifically pertinent to major global corruption in business and government. The news items, views, editorials and opinions summarized or reported on this website are taken from the general media and reputable blogs, websites, etc., and are exclusively the responsibility of the original sources and/or authors. In accordance with Title 17 U. S. C. Section 107, any copyrighted work on this website is distributed under fair use without profit or payment to those who have expressed an interest in receiving the included information for nonprofit research and educational purposes only.
Ref:
http://www4.law.cornell.edu/uscode/17/107html
a jimwes website