Facts and foresight that may interest you. Not guaranteed, but interesting if so or probable.
Generally, a fact is defined as something that actually exists, or something having objective reality that can be verified according to an established standard of evaluation...Wikipedia
Foresight is the secret ingredient of success, because without it we cannot prepare for the future or create the future we desire. But in an age of hyperchange, developing foresight and seeing our way to the future is harder and harder...WFS
______________________________________________________________________________
According to a recent Rasmussen poll 80% of Americans believe that individuals learn more practical skills through life experience and work rather than through college.
Only 20% of parents believe their children "will keep our family's wealth secure for future generations,"
Only 32% of survey respondents say their kids are "willing to make financial sacrifices."
-Annual Bank of America U.S. Trust survey of wealthy Americans (2008)

64% of Americans are worried that they won't have enough money to pay for retirement.
56% are worried about not being able to maintain their current standard of living.
-USA Today/Gallup Poll, Sept. 26-27, 2008

Minorities particularly suffer from financial literacy. African-American students are only about 80% as financially literate as white students.
-2008 Jump$tart Coalition for Personal Financial Literacy Survey

Only 59% of young adults (ages 18-29) pay their bills on time each month.
One-third of Americans do not know their credit score.
-The National Foundation for Credit Counseling's 2008 Consumer Financial Literacy Survey

Only 28% of Americans view their financial knowledge as "good" or "excellent"
-August 2007 Networks Financial Institute
A majority of Americans believe that labor saving technology is harming the economy.
-Myth of the Rational Voter, Bryan Caplan, 2007
74% of parents feel unprepared to teach their kids about personal finance.
-FleetBoston survey, 2003
Though the personal savings rate averaged 9.4% from 1970 to 1989, it had dropped to 2.3% by 2000 and to 0.4% in 2006.
-The Bureau of Economic Analysis Data, 2007
Only 22 states require testing students' knowledge in economics (three fewer than in 2004).
-NCEE Survey of the States, 2007
Only 7 states require students to take personal finance for graduation.
-NCEE Survey of the States, 2007
The rate at which Americans filed for bankruptcy increased 350% between 1980 and 2005.
-Federal Reserve Bank of St. Louis Review, January/February 2007
25% of all employees who are eligible to enroll in their employers' 401(k) savings programs don't contribute a dime.
-Profit Sharing/401(k) Council of America
Most Americans believe that international trade is bad for the economy.
-Survey of Americans and Economists on the Economy
Though the top 1 percent of income earners pays 40% of the total taxes, a majority of Americans mistakenly believes that middle and lower income citizens pay the highest tax rate.
-National Public Radio, Kaiser Family Foundation and the Kennedy School of Government survey
Nearly two-thirds of those surveyed did not know that in times of inflation money does not hold its value.
-NCEE Harris poll
Most Americans believe that corporate profits average nearly 50% of revenue, when in fact the average is 8%.
-Kaiser Family Foundation and The Washington Post survey
48% of American credit card owners only pay their minimum monthly payment each month.
-Senate Resolution 48, 2003
<<<From http://econ4u.org/ >>>
A much-needed population dropoff is imminent.
The US Census recently released its projections for global population expansion and decline over the next few decades. Although the population is growing, its rate of growth isentering a steep decline. Next decade may be the beginning of the end of the population explosion, which is good news for everyone - especially people who will be living on the planet 100 years from now.
DATA DATA
If the data devoured in the
United States
last year were converted to text there would be enough books to bury the country under a pile seven feet (two meters) deep, according to a study released Wednesday.
US residents consumed about 1.3 trillion hours worth of information from radios, televisions, computers, newspapers, mobile telephones, and other sources, according to researchers at the University of California,San Diego.
That translated into an average of nearly 12 hours spent daily by each US resident watching television, listening to MP3 players,scouring the Internet or tapped into other sources of data.
The information tally was the equivalent of 3.6 zettabytes of data, or 34 gigabytes per person per day. Thirty-four gigabytes of digital data would fit on about seven standard DVD disks.
________________________________________
Very soon all human knowledge will be stored, handled and reported digitally. The whole digital information storage system is measured in bits and bytes. Eight bits make a byte. The units of measurements in information storage grow through kilobyte, megabyte, gigabyte, terabyte, petabyte, exabyte, zettabyte, to finally the biggest, yottabytes. One yottabyte is equal to four terabytes. Hard drives storing two terabytes are now available for your home computer at very reasonable prices. One zettabyte equals 1,000,000,000 trillion bytes or to be exact: 1,180,591,620,717,410,000,000 bytes or 9,444,732,965,739,290,000,000 bits.
_______________________________________
The amount of traffic generated each month by
YouTube is now equivalent to the amount generated
across the entire internet in all of 2000.
_______________________________________
In 1985 there were 700,000 cell phone users in the world. Today there are 4 billion. We have added a billion new cell phone users in the last 12 months or close to 3 million new users a day!

150 years ago the speed of human communication was a horse day, how far a horse could travel in a day. Now there is no real time difference between calling someone in the next room or someone 15,000 miles away.

Thus there is no time, distance or place any longer limiting human communication, making cell phones the most transformational technology today. Cell phones are now becoming mobile devices with greater power and more features than the laptops we used a decade ago.
_____________________________________
By early fall 2008, one percent of Americans
watched television exclusively on computers.
.
Data from the Year 1909 :

************ ********* ********* ******

The average life expectancy was 47 years.

Only 14 percent of the homes had a bathtub.

Only 8 percent of the homes had a telephone.

There were only 8,000 cars and only

144 miles of paved roads.

The maximum speed limit in most cities was 10 mph.

The tallest structure in the world was the Eiffel Tower

The average wage in 1909 was 22 cents per hour.

The average worker made between $200 and $400 per year ...

A competent accountant could expect to earn $2000 per year,

A dentist $2,500 per year, a veterinarian between $1,500 and $4,000 per year, and a mechanical engineer about $5,000 per year.

More than 95 percent of all births took place at home.

Ninety percent of all doctors had no college education.

Instead, they attended so-called medical schools, many of which

Were condemned in the press AND the government as 'substandard. '

Sugar cost four cents a pound.

Eggs were fourteen cents a dozen.

Coffee was fifteen cents a pound.

Most women only washed their hair once a month, and used

Borax or egg yolks for shampoo.

Canada passed a law that prohibited poor people from entering their country for any reason.

Five leading causes of death were:

1. Pneumonia and influenza

2. Tuberculosis

3. Diarrhea

4. Heart disease

5. Stroke

The American flag had 45 stars.

The population of Las Vegas, Nevada, was only 30 persons.

Crossword puzzles, canned beer, and ice tea

hadn't been invented yet.

There was no Mother's Day or Father's Day.

Two out of every 10 adults couldn't read or write.

Only 6 percent of all Americans had

graduated from high school.

Marijuana, heroin, and morphine were all available over the counter at the local corner drugstores. Back then pharmacists said, "Heroin clears the complexion, gives buoyancy to the mind,regulates the stomach and bowels, and is, in fact, a perfect guardian of health."

Eighteen percent of households had at least one full-time servant or domestic help.

There were about 230 reported murders in the entire U.S.A. !
The American-born children of parents who arrived in the vast immigrant tide from Mexico, the Caribbean and Central and South America since 1980 now constitute a majority of Hispanic youngsters in the United States.
Sleep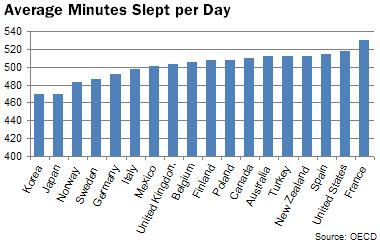 Nanotechnology fabricates and manipulates objects at a very small scale, less than 100 nanometers in size. For an idea of how small that is, a sheet of paper is 100,000 nanometers thick. A red blood cell is 7,000 nanometers across while a DNA molecule is 2.5 nanometers across. The fullerene, a ball-shaped molecule with wide-ranging potential in commerce and industry, is a man-made sphere of carbon with a diameter of just 2 nanometers and can be fabricated using as few as 60 individual carbon atoms.
At the nanoscale, some materials show unusual properties not apparent in bulk-size versions of the same materials. For instance, carbon atoms formed into nanotubes have exhibited tensile strength many times that of steel, while at the nanoscale, substances that are normally chemically inert like gold, can act as a powerful chemical catalysts.
Governor of Georgia Eugene Talmadge is remembered as asegregationist and for his book-banning agenda in state colleges. He was also a man who loved to wield power. When Talmadge was touring the Georgia State Penitentiary in 1936; he asked prisoners; as he passed their cells one question, "Are you guilty?" The answer to the question always came back an emphatic no. But when he approached the cell door of Leland Harvey and Aubrey Smith, who were serving 150-year terms for armed robbery, he was shocked when both men answered;; "Yes!" "It seems you only have two thieves in your penitentiary," Talmadge said to the warden. "I will pardon these two men." Harvey and Smith did indeed receive pardons from the governor; who later explained, "Truthful men should never be confined with a bunch of liars."
The number of Americans who describe themselves as Christian has fallen from 86 to 76 percent between 1990 and 2008 while the secularists have doubled from 8 to 15 percent of the population.